Rotary Hoe
Remove small weeds and loose crusted or compact soil to aid in crop emergence
Blind cultivation tool for in-row weed control
Producers save time and money
Field of application
It´s the perfect machine for removing small weeds and loosening crusted or compact soil to aid in crop emergence.
Use nearly all cultures like corn, grain, rape, soy etc.
It disturbs 100 percent of the soil surface without regard to crop rows. Producers save time, because you need a working speed from 10 to 20 km/h.
If the plants have reached around 10 centimetres it´s possible to start working.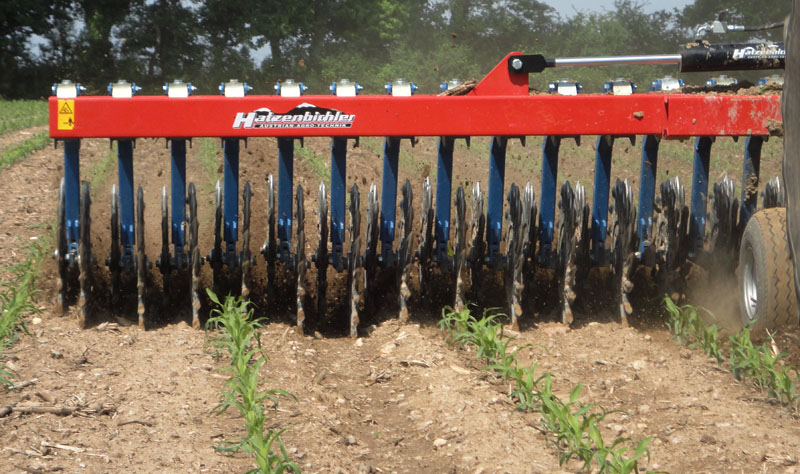 Machine description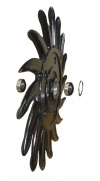 Working widths from 3,30m 3-point to 12,20m pull type up to 3,00m working width, hydraulic folded.
The rotating stars made of special casted metal with double ball bearing and scooped laces. Each star have a diameter fo 550 mm. The star-holders are clutched with the same profile-frame like the interrow cultivator.
Easy setup of the machine
With the support wheel you can regulate the working deep of the stars. With two springs at each holder gives about 50kg pressure at each star.
Comb harrow
At the end you can use a comb harrow which put out the weed of the soil for going out.
Rotary hoe also possible to use with pneumatic seeding machines. For more Information look to pneumatic seeding machine.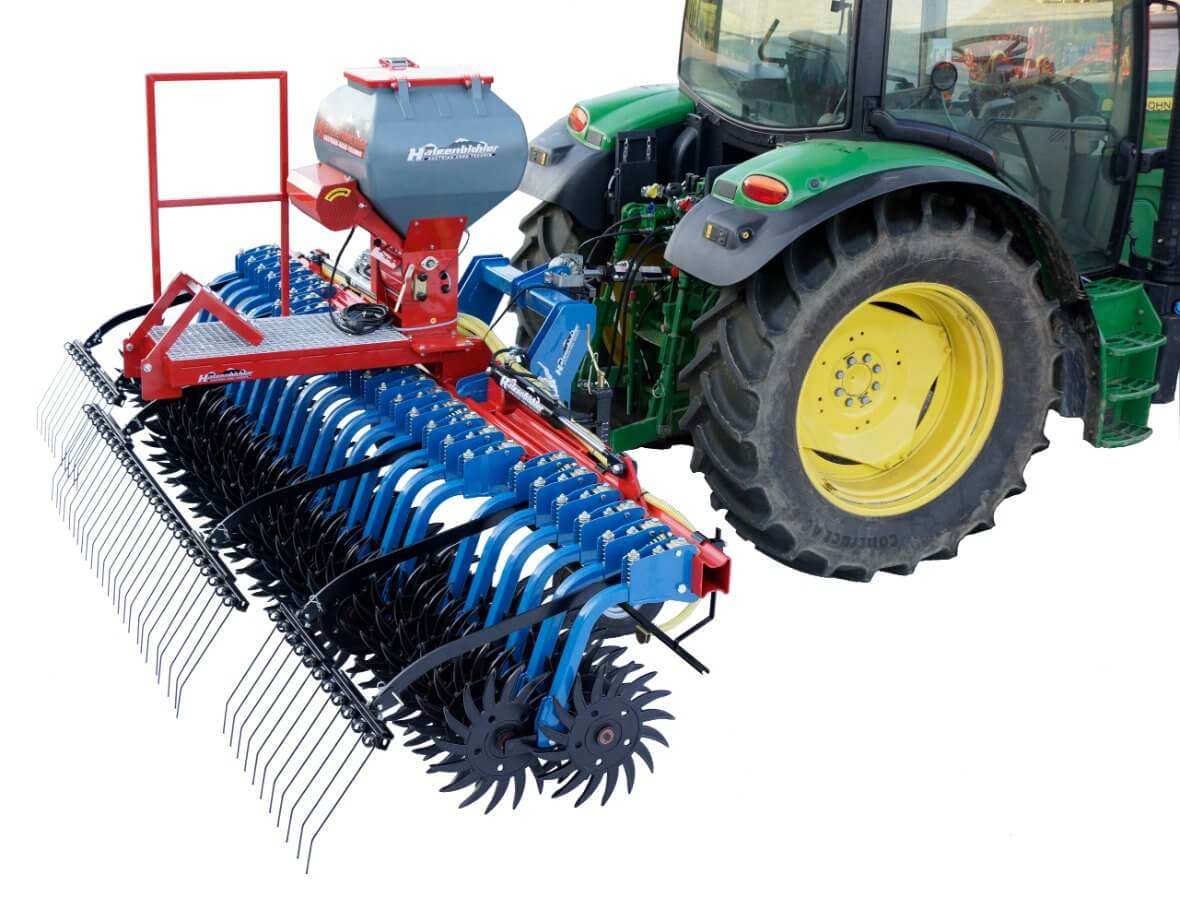 Benefits
We develop and build our products with the daily experiences of our customers in St. Andrä in Lavanttal Austria - the best engineering and highest manufacturing quality meet perfect spare parts supply. Our machines are for professionals - day after day! stable construction
and highest manufacturing quality

unique lifespan
and the best spare parts supply for long-term use

Made in Austria
by our experienced and long-term employees
Rotary Hoe
Remove small weeds and loose crusted or compact soil to aid in crop emergence
Videos
Hatzenbichler Rotary Hoe in detail
Hatzenbichler saddled up rotary hoe 12,20 m in use
Technical details
Hatzenbichler rotary hoe
Equipment:
3 point hitch or pull type
rigid or hydraulic foldable
spindle-adjustable support rubber wheels
strong tubular frame
specially hardened casting star
2 pc. stars at one tandem
stars with strong bushings
3-point rotary hoe
| working width | holder | stars | wheels | weight in kg | kW | HP |
| --- | --- | --- | --- | --- | --- | --- |
| 3.30 m | 18 | 36 | 2 | 900 | 58 | 80 |
| 4.70 m | 26 | 50 | 2 | 1200 | 66 | 90 |
| 6.40 m | 36 | 72 | 2 | 1700 | 80 | 110 |
Pull type rotary hoe
| working width | holder | stars | wheels | weight in kg | kW | HP |
| --- | --- | --- | --- | --- | --- | --- |
| 10.60 m | 60 | 120 | 2 | 6400 | 117 | 160 |
| 12.20 m | 68 | 136 | 2 | 7000 | 132 | 180 |