"Original Harrow" Air-Flow
The brightest star in the harrow sky
New patented harrow tine spring system
Can be used in almost all the crops
The tines is proviede by a pneumatic cylinder
New presentation: HATZENBICHLER Air-Flow
Patented harrow tine spring system.
The only manufacturer that has been producing the original harrow for well over half a century is introducing a completely new patented harrow tine spring system in time for the 2020 season.
The engineers at Hatzenbichler developed a system with which it is possible to continuously adjust the tine pressure at a constant tine angle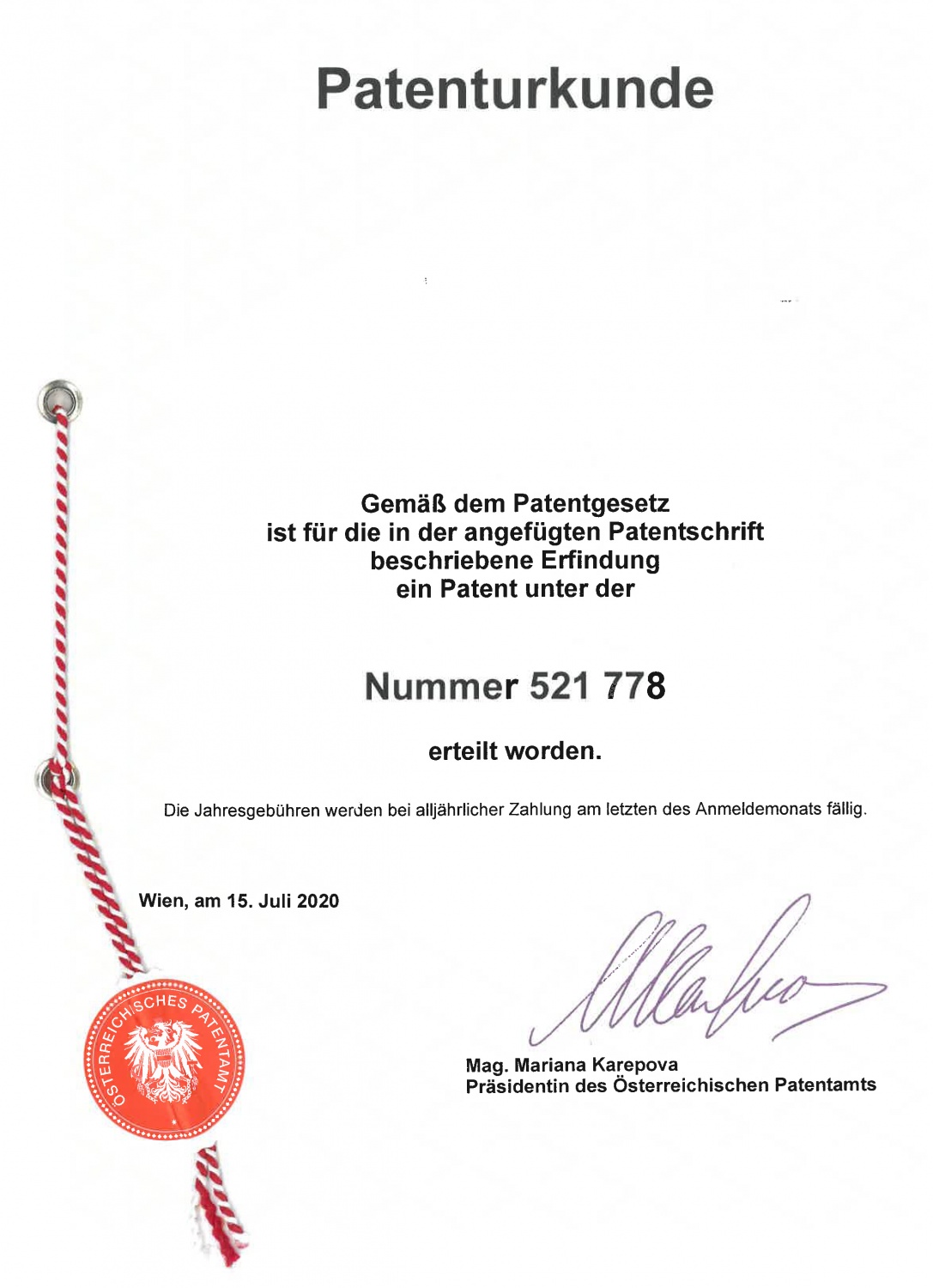 The Air-Flow harrow
The spring action of the tines is provided by a pneumatic cylinder with a spring travel of only 30 mm, which enables a 45° spring path of the tines.
The central air supply is provided by the compressed air brake system of the tractor. A proportional pressure regulator enables the cylinder to be pre-tensioned in the 1/10 bar range up to a maximum of 6.0 bar.
In this way, the tine pressure can be infinitely adjusted from 500.00 – 5000.00 g. Uniform cultivation of ridge crops and uneven soil conditions is thus guaranteed.
In contrast to the tension springs pre-tensioned with wire ropes, the new Hatzenbichler harrow features actual constant tine pressure.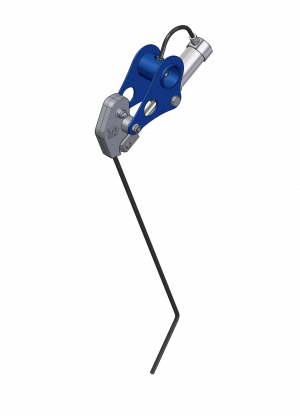 The tine aggressiveness
In addition, the tine angle and thus also the tine aggressiveness can be adjusted within the range of 55° – 128°.
As far as is known, this is not possible with any other manufacturer. Due to the wide bearing of the tine holder, the lateral deflection of the tine is minimized. A passage height of 590 mm allows the harrowing of higher crops.
The 1.5 m field and a tine spacing of 25 mm ensure optimal ground hugging.
Since the new harrow arrays including pneumatic equipment can be mounted in the Hatzenbichler harrow frames, which have been tried and tested for decades.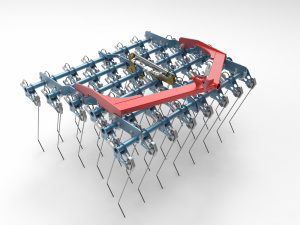 Monitor Overview:
8,4" Touch Display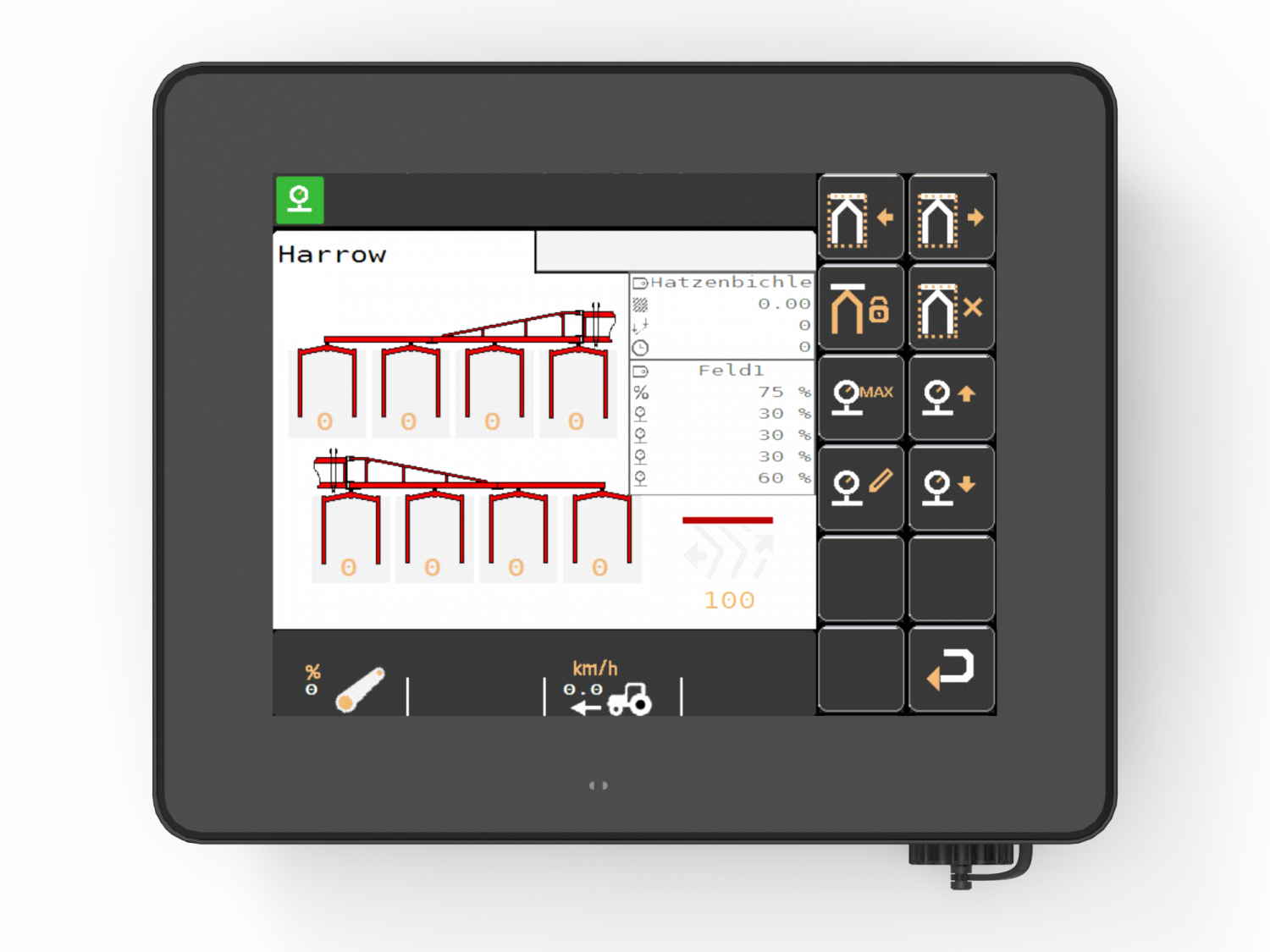 5,6" Touch Display with Softkeys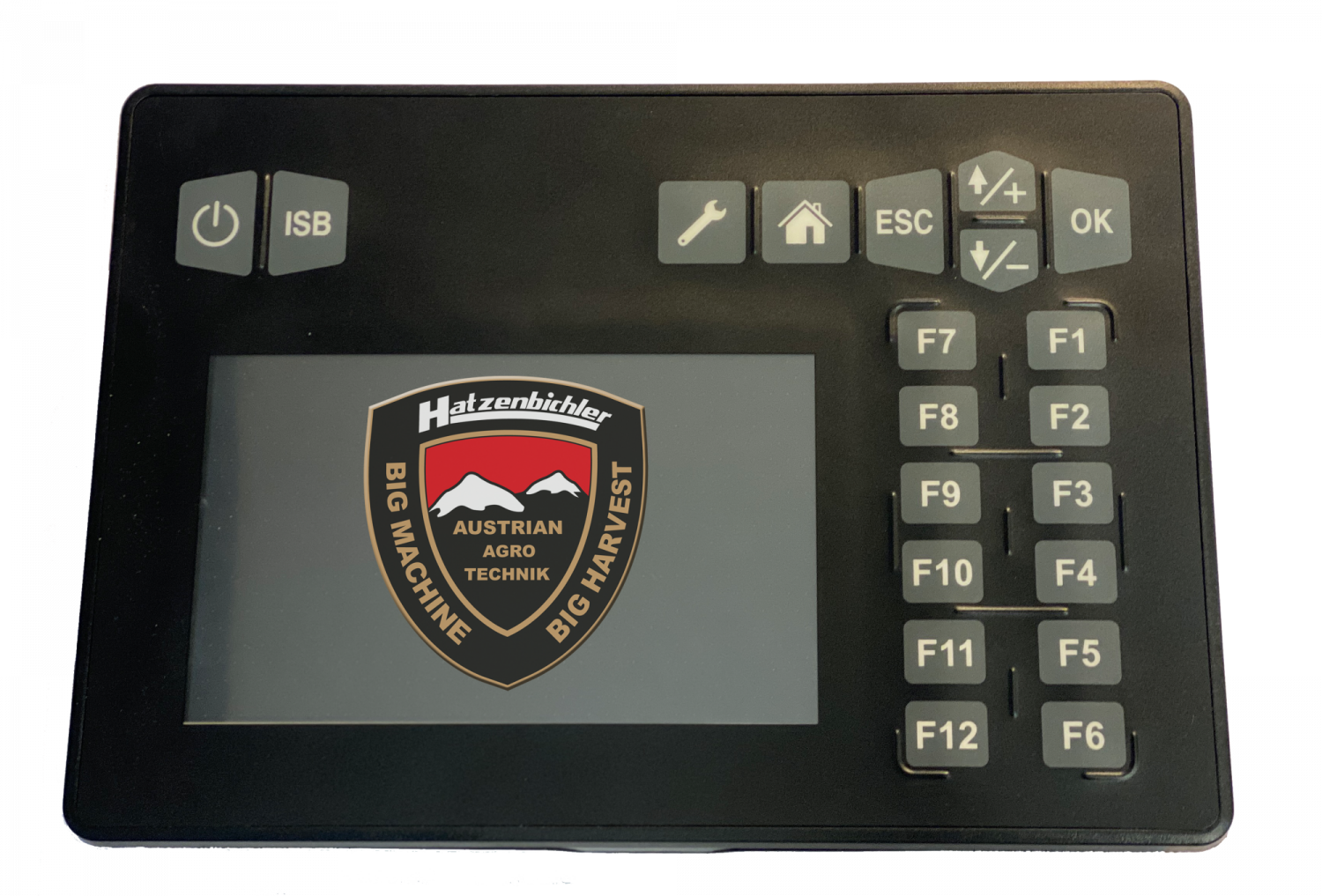 5" Touch Display with Softkeys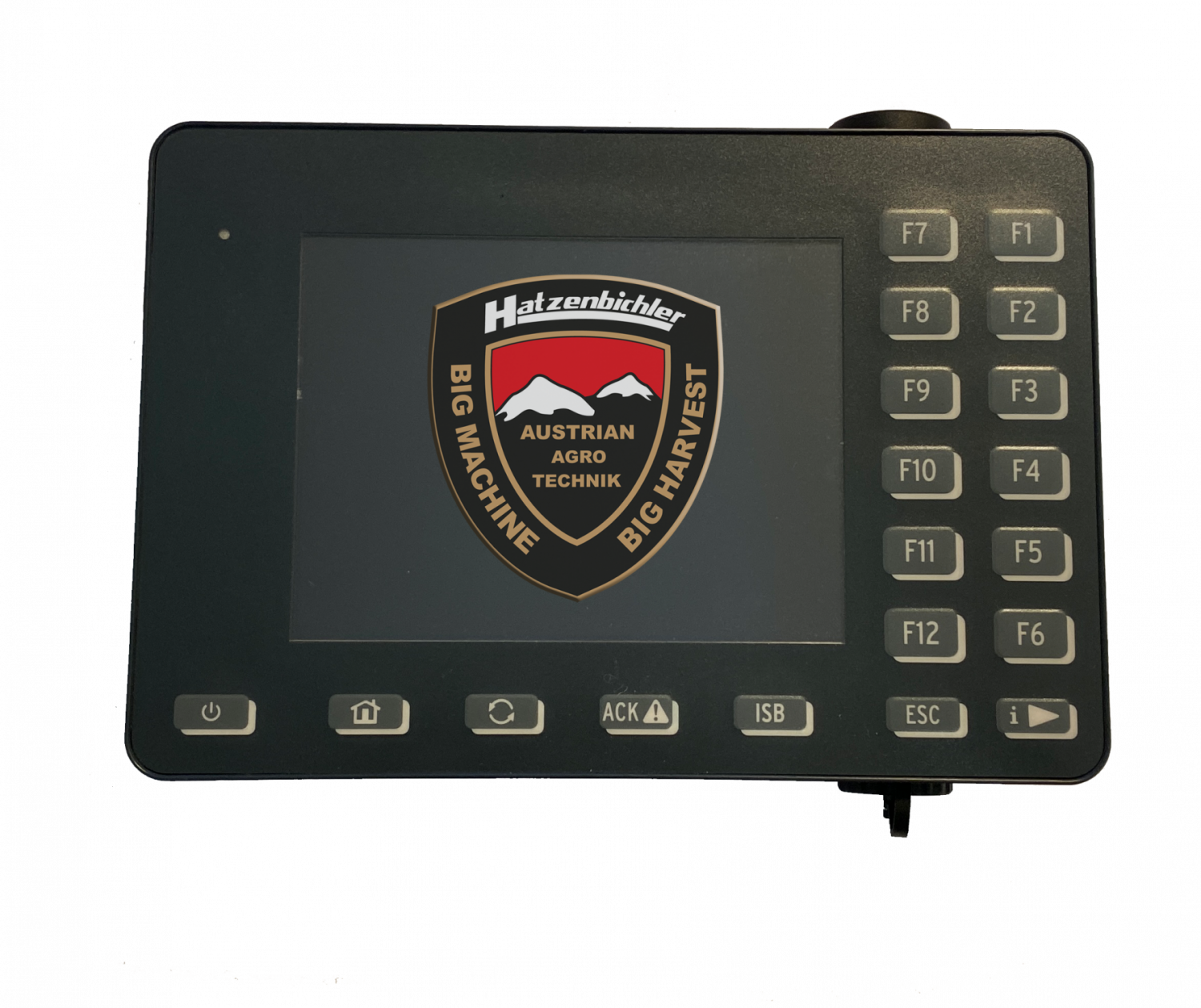 Benefits
We develop and build our products with the daily experiences of our customers in St. Andrä in Lavanttal Austria - the best engineering and highest manufacturing quality meet perfect spare parts supply. Our machines are for professionals - day after day! stable construction
and highest manufacturing quality

unique lifespan
and the best spare parts supply for long-term use

Made in Austria
by our experienced and long-term employees
The Hatzenbichler "Original harrow" Air-Flow
The new harrow tine spring system
The best alternative to the chemical weed control
Video
The Hatzenbichler "Original harrow" in use
"Original Harrow" Air-Flow
Technical details
Equipment
3-point hitch
With pneumatic cylinder with central air supply of the tractor
Hydraulically foldable
Height-adjustable support wheels on ball bearings
Tine width 7mm, tine length 450mm
Transport lock - through valve
Automatic transport lock mechanism - operation from the tractor seat
Transport width 3m
Special equipment
Backpack Controller (ISOBUS-control)
Monitors with 8,4", 5,6" and 5" display

Holder with track eradicator tine

Stepless height-adjustable spindle adjustment on the support wheels
3-point hitch rigid
| working width | fields | tine diameter | wheels | weight in kilograms | kW | HP |
| --- | --- | --- | --- | --- | --- | --- |
| 1,5 m | 1x1,5 m | 7mm | 2 | 240-260 | 9 | 13 |
| 3,0 m | 2x1,5 m | 7 mm | 2 | 390-410 | 18 | 25 |
Hydraulic foldable
| working width | fields | tine diameter | wheels | weight in kilograms | kW | HP |
| --- | --- | --- | --- | --- | --- | --- |
| 4,5m | 3x1,5m | 7 mm | 2 | 580-620 | 18 | 25 |
| 6,0m | 4x1,5m | 7 mm | 2 | 730-770 | 37 | 50 |
| 7,5m | 5x1,5m | 7 mm | 4 | 1.000-1.060 | 44 | 60 |
| 9,0m | 6x1,5m | 7 mm | 4 | 1.180-1.260 | 60 | 80 |
| 9,0m* | 6x1,5m | 7 mm | 4 | 1.460-1.550 | 60 | 80 |
| 10,5m* | 7x1,5m | 7 mm | 4 | 1.630-1.730 | 74 | 100 |
| 12,0m* | 8x1,5m | 7 mm | 4 | 1.780-1.900 | 74 | 100 |
| 13,5m* | 9x1,5m | 7 mm | 4 | 1.980-2.100 | 74 | 100 |
| 15,0m*^ | 10x1,5m | 7 mm | 4 | 2.490-2.650 | 110 | 150 |
* machine crop folded
^ more than 3m transport height