Seedbed cultivator
Seedbed preparation of a high level
Perfect machine for seedbed preparation
Big area performance
The Hatzenbichler cultivator are established since more than 60 years on the market. Through years of experience and constant modification of the cultivator it´s become a perfect machine for seedbed preparation.
Working widths of 2,35 m up to 8,00 m with 3-point hitch and pull type cultivator of 10,00 m up to 12,00 m.
The machines are rigid or hydraulic foldable with the special package folding there are always 3,00m transport width.
Different tine and share equipment for nearly every soil conditions.
There is also the possibilty to mount 5 row bar instead 4 row bar, this allows a larger passage especially there is more crop residuse.
For leveling the soil we offered spring levelling plates with spindle adjustment.
Working depth adjustment with connecting pins on the parallelogram on the rollers.
There are two differnt kind of rollers we offered. Double cage roller (Ø = 330mm) and the new rotor spring roller (Ø=330mm).
Tines & Shares
S-tine cross section: 32x12 mm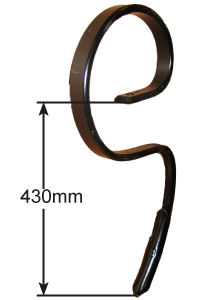 Straight tine cross section: 32x12 mm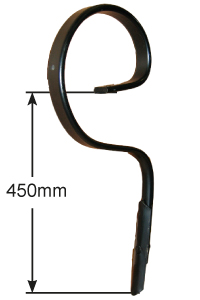 Heavy duty tine cross section: 45x12 mm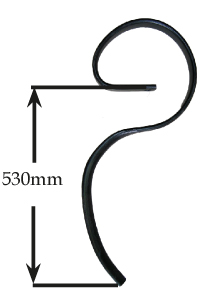 Height adjustable track eradicator tine, cross section: 45x12 mm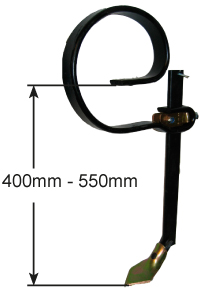 Different share equipment
Duck foot share, width: 150 mm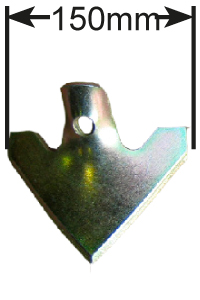 Pointed share, width: 65 mm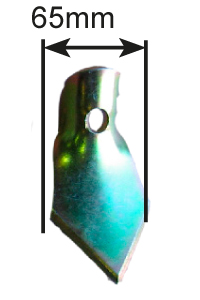 Small share, width: 35 mm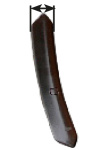 Benefits
We develop and build our products with the daily experiences of our customers in St. Andrä in Lavanttal Austria - the best engineering and highest manufacturing quality meet perfect spare parts supply. Our machines are for professionals - day after day! stable construction
and highest manufacturing quality

unique lifespan
and the best spare parts supply for long-term use

Made in Austria
by our experienced and long-term employees
Seedbed cultivator
Seedbed preparation of a high level
Video
Hatzenbichler Combination 4 m in use
Hatzenbichler large area combination in use
Technical details
Seedbed cultivator 3-point hitch
Equipment
3-point hitch
frame with 4 tine rows
Up to 3.50m working width hydraulically-folding package
Double-acting hydraulic
cultivator tine or cultivator tine straight with small share
Double cage roller (Ø = 330mm) or rotor spring roller
(Ø=330mm)
Depth control by connecting pins on the roller (Parallelogram)
Flange Bearings


Additional equipment
Spring leveling blade
height adjustable track eradicator tines
5-tine rows cultivator instead 4-tine rows
duck foot share or pointed share
| Working width | rows | roller | numer of tines | weight approximately in kilograms | HP |
| --- | --- | --- | --- | --- | --- |
| 2,35m | 4 | 2 | 29 | 690 | 45 |
| 2,75m | 4 | 2 | 34 | 700 | 60 |
| 3,00m | 4 | 2 | 37 | 710 | 65 |
| 3,50m | 4 | 2 | 44 | 1.270 | 75 |
| 4,00m | 4 | 2 | 50 | 1.450 | 85 |
| 4,50m | 4 | 2 | 56 | 1.535 | 90 |
| 5,00m | 4 | 2 | 60 | 1.610 | 110 |
| 5,50m | 4 | 2 | 65 | 1.720 | 120 |
| 6,00m | 4 | 2 | 71 | 2.415 | 130 |
| 7,00m | 4 | 2 | 82 | 2.700 | 140 |
| 8,00m | 4 | 2 | 94 | 2.950 | 150 |
Pull type seedbed cultivator
Equipment
Pull type or 2 point hitch
towbar
carrier trolley
boom
4-point bracing
2 wheels diameter 800mm, width 400mm
hydraulic level compensation
cultivator tine or cultivator tine straight widh small share
tandem guide of the roller (diameter 330mm) front and double roller rear
Special equipment
duck foot share or pointed share
track eradicator tine
comb harrow
| working width | beam | roller front | roller rear | weight ca. kg | kW | HP |
| --- | --- | --- | --- | --- | --- | --- |
| 10,00m | 4 | 1 | 2 | 6.300 | 220 | 300 |
| 12,00m | 4 | 1 | 2 | 8.000 | 257 | 350 |
| pull type seedbed cultivator with heavy tines | | | | | | |
| 10,00m | 4 | 1 | 2 | 6.300 | 220 | 300 |
| 12,00m | 4 | 1 | 2 | 9.400 | 257 | 350 |
| 12,00m* | 3 | | 1 | 11.250 | 257 | 350 |
| 18,00m* | 3 | | 1 | 13.500 | 330 | 450 |
* standard equipment with farmflex roller and heavy tines, transport width more than 3m